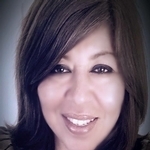 201.653.3948
201.653.0148 fax

453 Central Ave.
Jersey City NJ, 07307
Receive Email Alerts from Me
With 20 years of experience in Wall Street, Patty brings a strategic yet personable approach to the home buying and home selling process.
As a homeowner, she understands first hand what's involved in investing in a home. Whether it's your first time buying a home or you are a savvy investor,
she realizes it's the client's most important personal and financial decision. This understanding breeds the determination to find the best fit for each client's individual needs and to ensure the best possible deal.
As a resident of North Bergen, Patty has a strong knowledge of the neighborhoods and housing markets throughout Hudson County.
She is thrilled to be able to blend her love of Real Estate with her financial expertise, and hopes to help you in the near future!