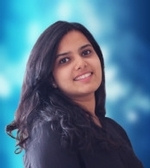 908-737-1377
908-502-5010 fax
908-566-2841 cell phone

sonam.hdoshi@gmail.com
1098 Mt Kemble Ave
Morristown NJ, 07960
Receive Email Alerts from Me
Sonam Doshi is a licensed Real Estate Agent in Bernardsville, New Jersey. She represents clients in sale and purchase of homes in Bernardsville, Basking Ridge, Bridgewater, Piscataway, Edison and the surrounding areas.
She is passionate and excited about helping buyers find their dream home and sellers get the right value for their lovely home. With a background in designing she can help sellers stage their house and make compelling marketing pieces for a quick sell. At the same time help buyers picture themselves in a new home.
She specializes in residential and rental properties. Also, she has can help you get the best deals with contractors, home inspectors and other related services. She was also awarded 2014 Production Awards for being "Number 1 in Sales".She is determined to find you your perfect home that you can love and enjoy for years to come.